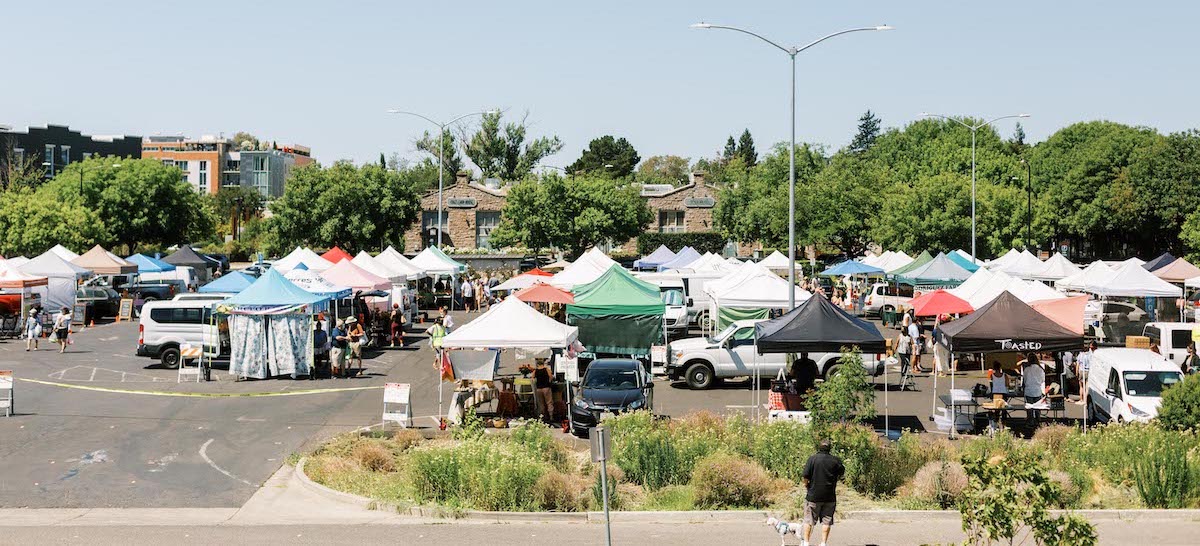 Saturday Market
The Napa Farmers Market is open 8 a.m. to 12 p.m rain or shine.
We're located in the City of Napa parking lot at 1100 West Street in Downtown Napa. This is the former location of the Napa Cinedome Theater. The customer entrance is located at Pearl and Yajome Street.
Find out how we're protecting health and safety at the market during COVID.
Face masks or shields are required to enter the market. Read our Face Covering Policy.
We're open year-round on Saturdays and Tuesdays, April through December.
Pomegranate