BOARD OF DIRECTORS & STAFF
Marilyn O'Connell
President
Marilyn brings to the Board more than 25 years of marketing experience in the telecommunications industry, and a passion for food, wine and community. After moving to Napa in 2010, she partnered with Catherine Bergen, founder of the restaurant C CASA in Oxbow Market, to help expand the business. She later joined another CASA (Court Appointed Special Advocates of Napa County) as a volunteer advocate for children in the foster care system.
Janet Fletcher
Secretary
Janet is the author or co-author of more than two dozen books on food and beverage, including Eating Local and Fresh from the Farmers' Market. A longtime contributor to the San Francisco Chronicle, Janet has received three James Beard Awards and the IACP Bert Greene Award for her newspaper journalism. Her weekly email newsletter, Planet Cheese, is read by cheese enthusiasts internationally, and she teaches cooking and cheese-appreciation classes around the country.
Greg Clark
Board Member
Greg is a former Napa County Agricultural Commissioner with 25 years of experience working with local government to promote and protect farmers, as well as the environment. He came to Napa in 2000 to become the County's Assistant Agricultural Commissioner, and he and his wife raised their twin sons here. His deep understanding of agricultural operations, challenges and solutions give him a unique perspective and appreciation for the Napa Farmers Market.
Connie Evans
Board Member
Connie is a Community Program/Service RN Coordinator at Queen of the Valley Medical Center with 45 years of nursing experience, primarily focused on education. Her recent work emphasizes health-promoting community education, such as teaching people to cook nutritious meals on limited budgets. Connie also chairs the nonprofit Napa Valley Breastfeeding Coalition. She and her husband have been NFM customers since they moved to the valley in 2006.
Carine Hines, PhD
Farmer Representative
Carine co-owns Sun Tracker Farm with her husband Robert and son Albie. They farm their 28-acre property in beautiful Capay Valley using organic and sustainable practices that promote diversity of the land's soil, plants, and fauna. Carine is also a scientist with a PhD in Plant Molecular Biology, and an educator for college-level and elementary school students. Being half French, she loves to speak with the many Francophile customers that visit the market.
Dave Layland
Past President
Dave moved to Napa in 1996 after living in Chicago for most of his life, and worked in commercial real estate until he retired in 2012. He joined the NFM Board in 2013 after an unsuccessful bid for the Market Manager job, and led the organization as President for the next six years. Dave is a U.C. Master Gardener and president of its Napa County steering committee. He grows vegetables, fruits, olives, and winegrapes in Carneros, where he lives with his wife, Jeanine.
Carlie Speelman
Board Member
Carlie is a Northern California native and paralegal specializing in beverage law. She advises clients on every aspect of alcohol beverage regulation, and has worked with Delicato Family Wines, Treasury Wine Estates, Trinchero Family Estates, Francis Ford Coppola Presents, and the law firm Gaw Van Male. She enjoys spending her free time with her friends, family and dog, Bella, and looks forward to helping the market evolve as a vibrant and diverse community space.
Robert Jordan
Vice President
Robert is an executive consultant and chief of staff for Kaiser Permanente with a distinguished career in education and nonprofit management. Before joining Kaiser, he worked for almost two decades directing administration for Napa's De La Salle Institute and Justin-Siena High School. He brings to the Napa Farmers Market Board extensive experience in strategic nonprofit partnerships, collaborative community development, and creative problem solving.
Curtis Strohl
Treasurer
Curtis is the General Manager of B Cellars Vineyards & Winery, but shares his skills and leadership to support the financial oversight of the Napa Farmers Market. Most Saturdays, you can find Curtis at the Chef Demo stage using his team-building communication skills to get the spectators excited for what our featured chef has in store. Curtis and his wife Carrie live in Napa and consider gardening, cooking, eating and drinking well essential to their life together.
Cindy Deustch
Fundraising Chair
Cindy is a former wine sales executive and market research specialist who has lived in Napa Valley for more than 30 years. She joined the Board in 2020 as Fundraising Chair, tapping her enormous personal network to mobilize supporters of fresh, locally grown food. She and her husband Steve have been loyal Napa Farmers Market volunteers and customers for many years, and she looks forward to helping build even greater community support.
Anne Girvin
Marketing Chair
Anne is a marketing and communications consultant, writer, and yoga instructor who takes pride in advocating for women entrepreneurs. She previously spearheaded and managed marketing for The Culinary Institute of America (CIA) Greystone and The CIA at Copia, the institute's first consumer-facing brick-and-mortar business. Anne discovered her passion for strategic business development, food and wine in part through improv comedy. Who knew?
Kyle Kuehner
Vendor Representative
Kyle is the founder of Royal Artisan Breads. A chance encounter with a homemade loaf inspired him to pursue apprenticeships at top local bakeries, including three years at Firebrand Artisan Breads in Oakland, and ultimately launch his own Cottage Food Business. He mills his own heritage flours and leavens all his breads with wild yeasts. For Kyle and his family – wife Elise and sons Otto and Rollie – the Napa Farmers Market is not just a marketplace, but a community.
Sandy Sauter
Culinary Director
Sandy is the Executive Chef of Public Programs, California, at The Culinary Institute of America (CIA) and also co-owner and managing partner at Spork Kitchens, a commercial rental kitchen in Napa. She has developed and taught most of the CIA's food and wine classes for the public, but her culinary career in Napa Valley also includes time at such institutions as Bouchon Bistro, Dean & Deluca, and the original Copia: The American Center for Wine, Food, and the Arts.
Cara Mae Wooledge, MPH
Market Manager
Cara Mae supports the Napa Farmers Market Board of Directors in fundraising, strategic partnerships, marketing, and community engagement. She brings with her inexhaustible energy, and over 10 years of experience working to improve public health and increase wellness in Napa County. Cara Mae feels the Napa Farmers Market is a unique asset that lets us build community around local food, and she works to ensure our market is a welcoming environment for all our neighbors.
Hylah Egeland
Education Director
Hylah Egeland (aka The Barn Faerie) has been creating, managing and running camps and children's programs in the Napa Valley for over 17 years. As a lifelong gardener, teacher and performance artist, Hylah has educated and entertained students of all ages about health, movement, nature and community. She blends experience, creativity, sparkle and a passion for fun to create meaningful interactions and a safe, unique place to learn.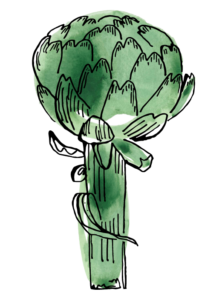 Alex Lanuza
Market Assistant
Jesus Vega
Market Assistant
Mimi Adams
Assistant Manager
Mimi oversees day-to-day operations and vendor communications for the market. Growing up in New Jersey, she worked at an organic co-op grocery that fueled her passion for environmental sustainability and awareness. She worked several years in the beauty industry, but returned to her roots to join the Napa Farmers Market team in May 2019, tapping into her enthusiasm for community-driven businesses and organizations. She buys her body weight in vegetables every week.
Tristan Smith
Senior Market Assistant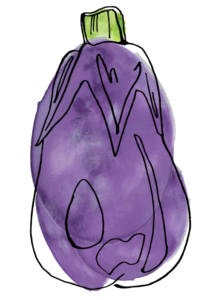 Janelle Lotz
Market Assistant
Get in Touch with our Market