by Charlotte Florent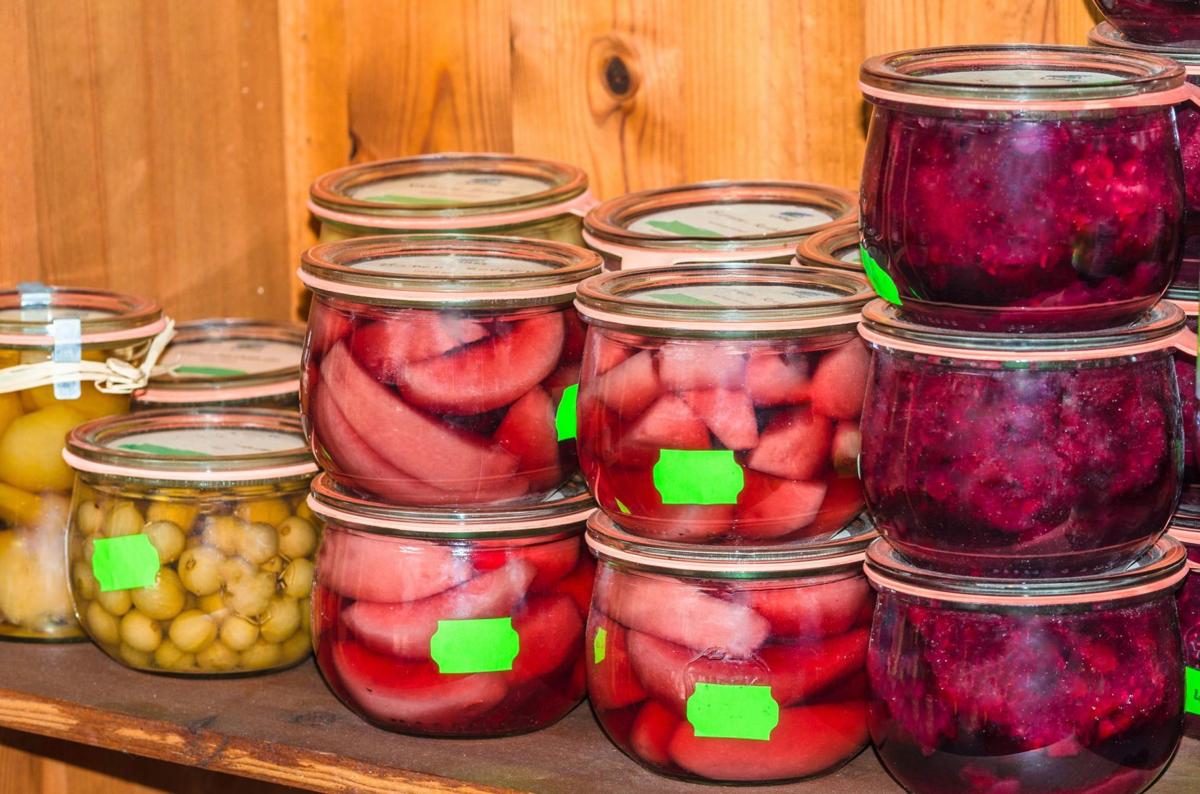 There are so many aspects of the changing seasons at the Napa Farmers Market that I anticipate with great gusto: the new incoming fruits and vegetables, the change in temperature, humidity and even the scent of the air. Each season, it seems, attracts a new kind of shopper at the market, too.
Other aspects of seasonal change, I dread. But I begrudgingly accept them and, like Chicken Little, I rush around the market warning all.
While most people follow the traditional spring, summer, autumn and winter schedule of seasons, managing the Napa Farmers Market has taught me different markers for the incoming changes.
Early in the spring, we enjoy salad greens, citrus, asparagus and broccoli. Then come spring onions, green garlic and garlic scapes. But my own sign that spring is truly taking an uptick is the arrival of colorful bunches of sweet peas. Their scent is intoxicating, the flower and petal formation so delicate, and the colors romantic. They signal the coming of other outdoor-grown flowers and cherries, spring's most sought-after fruit at the market. But cherries mark the end of asparagus season, so the change is bittersweet.
Later, the arrival of plums means that peaches and cucumbers won't be far behind, followed by green beans, tomatoes and corn.
When Gravenstein apples arrive around the first of August, I know we will soon face field-trip season at the market again, with groups of visiting schoolkids. Grapes and winter squash follow the Gravensteins, and peaches gradually vanish. Once the peaches are gone, we welcome persimmons and pomegranates and see a return of the broccoli, kale and citrus. But we also have to bid goodbye to the corn, plums, pluots, fresh prunes and stone fruits. Turn, turn, turn.
Complete resistance to seasonal change is futile. It cannot be done. But what we can do to enjoy our favorite season after it's over is to preserve the harvest for later.
Whenever I pick up a bouquet of particularly fragrant flowers, I buy two instead of one. One bouquet I enjoy in a vase on my table; the other I hang in my drying closet to be displayed later or dissected for potpourri.
I also dry herbs, apples, cherries, strawberries, plums, persimmons, onions and apricots in a dehydrator. I clean and freeze berries of all kinds and freeze carrots and tomatoes for winter stews. Sometimes I even make heaps of soup with carrots or zucchini and freeze batches for later enjoyment.
By far, the most intensive labor-of-love preservation tasks I perform are pickles, jams and jellies. Since many of my neighbors and family members prepared canned peaches, I don't, but I do trade jars with them. My personal favorite recipes include jalapeno jelly and red onion jelly. Both jellies are sweet, slightly tangy and have a mild bite, making them the perfect winter substitute for mayonnaise in any meaty sandwich.
Chef's Cooking Demo: On Saturday, Sept. 15, at 10 a.m., Sandra Richardson of Constrained Gourmet will demonstrate Farmers Market Romesco Sauce at the Napa Farmers Market. The demonstration is free and recipes and tastes will be provided.
Kids' Activities: Bring your youngsters to the Napa Farmers Market's Education Station on Saturday, Sept. 15, for Story Time at 9:30 a.m. Story Time repeats at 10:30 a.m., followed at 10:45 a.m. by "Yummy and Healthy: Why fruits and vegetables are good to eat."
On the KVYN Music Stage: On Saturday, Sept. 15, The People of Earth will perform at the Napa Farmers Market.
Perfectly Pink Red Onion Jelly
I suggest wearing swimming goggles while preparing the red onion.
6 cups of finely minced red onion (reserve the skin)
4 1/2 cups white wine vinegar
21 whole peppercorns, optional
4 tablespoons grated lemon zest
4 1/2 quarts granulated sugar
Place red onion skin in a microwave-safe bowl with the white vinegar and peppercorns, if using. Heat in the microwave until the vinegar starts to boil. Strain and discard the onion skins and peppercorns.
In a large saucepan, combine the minced onion, lemon zest, strained vinegar and sugar. Bring to a boil, stirring constantly, then continue to cook, stirring, for 3 minutes.
Stir in the pectin and continue cooking at a rolling boil for another 10 minutes, stirring constantly. Skim any surface foam. Remove from the heat.
While the jelly is still hot, ladle it into hot jars, leaving 1/4 inch of headspace. Screw on new lids and rings and process in a boiling-water bath for 10 minutes.
Cool the jars on a rack. Store for later enjoyment, give away for Christmas or trade with neighbors.
The Napa Farmers Market takes place on Tuesdays and Saturdays from 8:30 a.m. to 1 p.m., in the parking lot of the South Napa Century Center, 195 Gasser Drive, Napa. The market participates in the Market Match program, doubling the value of CalFresh benefits purchasing power for all eligible food products. For more information or a schedule of upcoming events, visit napafarmersmarket.org.